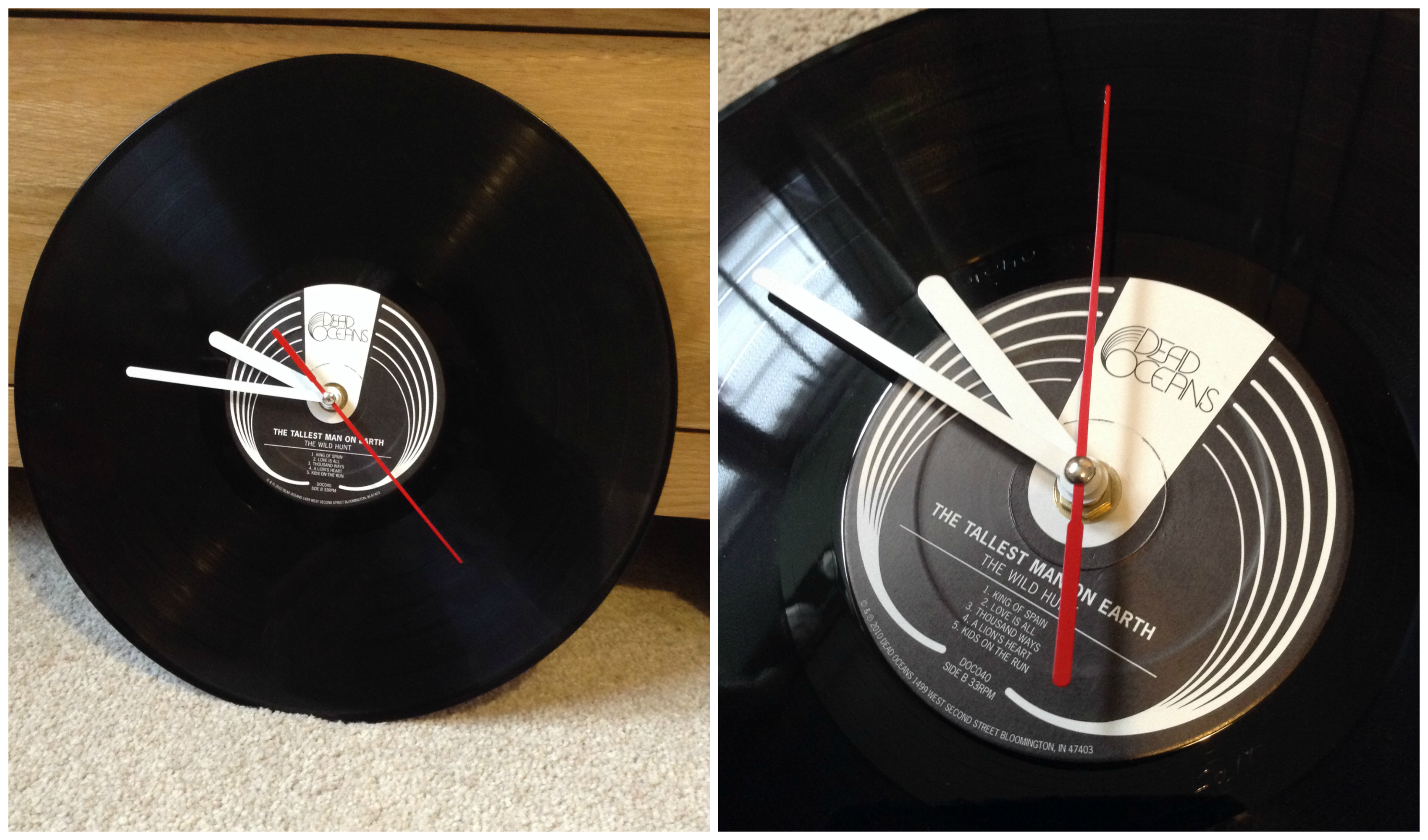 A Record Clock!
This was so simple to make and turned out to be a great Christmas pressie! I bought the clock parts from eBay at a really good price as well as a copy of their favourite record to make the gift really personal. To construct the clock, I carefully enlarged the record hole using a hand drill to ensure that the clock mechanism could fit through it. And that was it! So simple. If you find that the record starts to rotate on the clock base, you could use superglue to secure it.
I particularly like the red second hand as it stands out well against the black background. I am really pleased with the overall effect of the clock and look forward to seeing it on the wall.
Added note:
You could always buy an old record from a charity shop and design your own label for it!
As always, happy crafting!
Have a very merry Christmas!